Welcome To Biggs and Narciso
We Are An Industry leader In Hazardous Material Removal and Demolition.
For over three decades, Biggs & Narciso has been a leading provider of environmental solutions for the safe handling and removal of hazardous materials, including asbestos, mold, lead, and PCBs. In addition to these services, we also offer a wide range of demolition and fireproofing options to meet the diverse needs of our clients.
Based in Markham with a southwestern division in London, we serve clients throughout Ontario in a variety of sectors, including education, healthcare, finance, commercial, industrial, and corporate. No matter the size or scope of your project, Biggs & Narciso has the experience and expertise to deliver tailored solutions that meet your specific needs in an ever-changing industry. We are dedicated to providing top-quality services to our clients and helping them achieve their goals.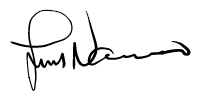 LUIS NARCISO
President of Biggs and Narciso
Looking for a reliable &
stable partner?
We've worked with the biggest names in the construction industry for decades and are always looking for new clientele to build and grow strong relationships with.
Grow with
Biggs and Narciso
We are an integrated construction company composed of a group of experienced workers skilled in different business areas. We're always looking for new talent to grow with.