University of Toronto Medical Science Building
$190 million dollar upgrade of nearly half of U of T's research labs.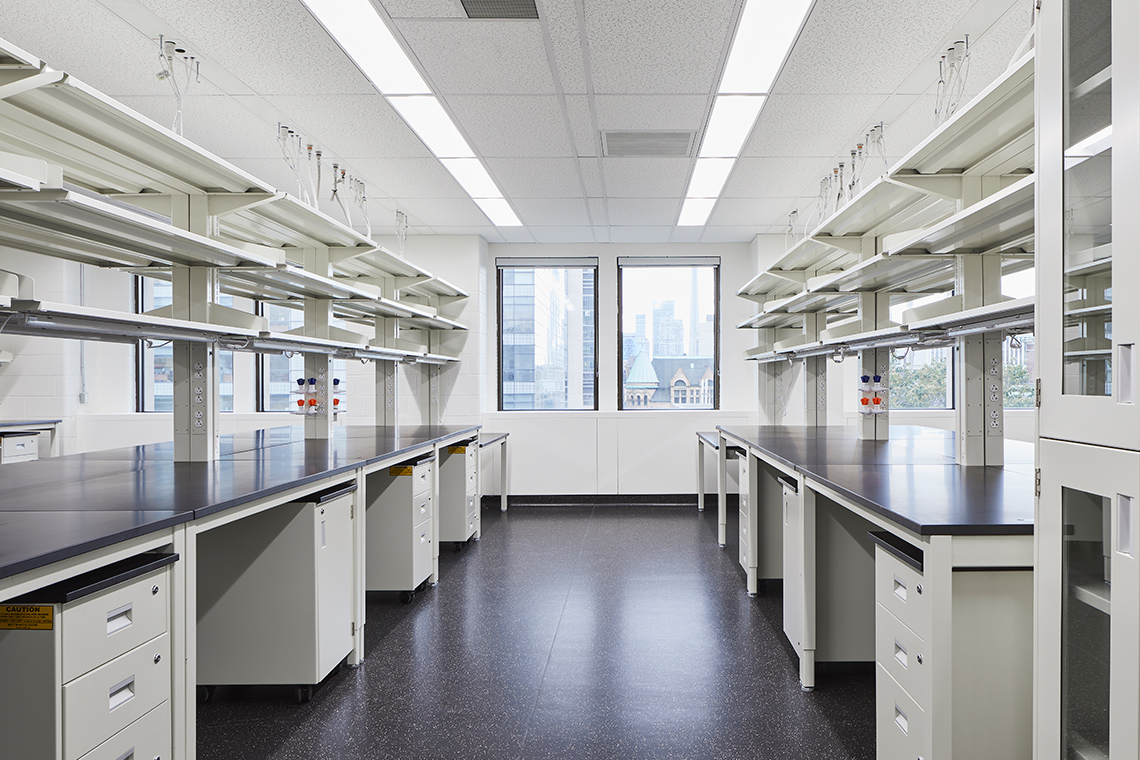 A comprehensive $40 million renovation as part of the $190 million campus-wide Lab Innovation for Toronto project brought the Medical Sciences Building (MSB) to the 21st century.
Built in 1969, the Medical Sciences Building (MSB) on King's College Circle is a notable example of Brutalist architecture with its linear concrete façade, sprawling floorplates and a warren of laboratory and teaching spaces to accommodate the scientific and academic needs of the time.
Nearly 50 years later, those facilities can no longer support the kind of high level, multidisciplinary research for which U of T is renowned. MSB laboratories are limited by their cloistered design, which prevents cross-pollination of ideas and interferes with ongoing scientific collaboration. While still functional, many labs are worn and outdated and lack sufficient ventilation and emergency power for today's core infrastructure such as ultra-low temperature freezers.
https://temertymedicine.utoronto.ca/news/40m-modernize-medical-sciences-building
Biggs and Narciso was responsible for the clean demolition and Type 3 removal of asbestos-containing fireproofing in over 100+ labs.