Biggs and Narciso would like to wish all of our clients, friends and family a wonderful holiday and happy new year.  We hope you remain safe and continue socially-distancing during the festivities as cases continue to rise throughout Canada.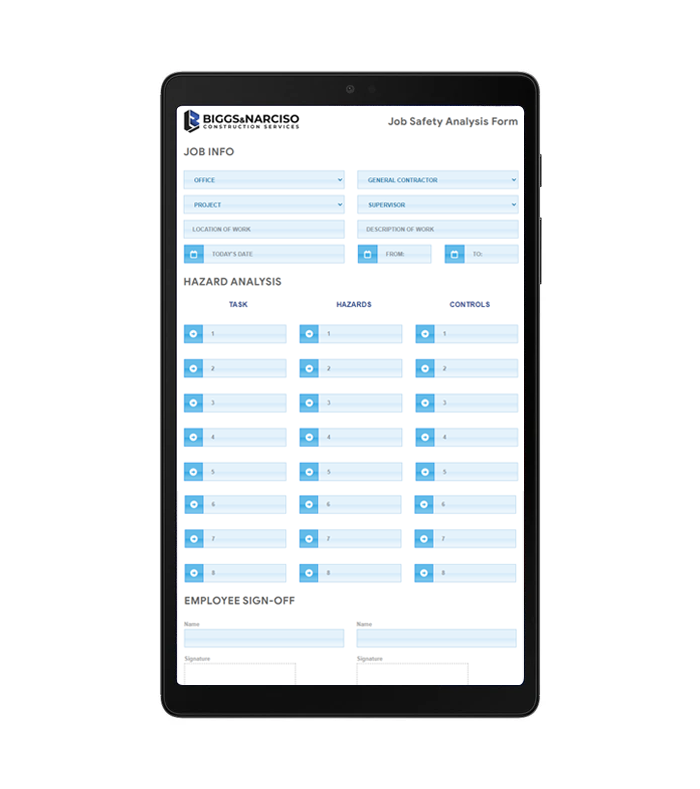 In July of 2021 we implemented a new online safety system for our employees to use on our job sites.  Each equipped with tablets, our veteran foremen wrote Job Safety Analysis, Safety Talks, COVID and other inspection forms which were automatically sent to our clients as well as stored in our databases.  In just 5 short months we have already submitted over 500 pieces of safety documentation.  With this system we are able to create custom forms if required per job site to eliminate the need for almost any paper.  It is our hope to make safety easy for everyone involved.
We also developed an online database for our employees.  Each worker has a online profile which can be accessed by phone, tablet or computer through a QR code which will display up-to-date training certificates and vaccination status.
In 2022 we hope to continue adding to our safety system and make it a robust ecosystem for our clients.